Alura produce utilizable container workshops as a complete system from a single supplier.
* Professional design at an attractive price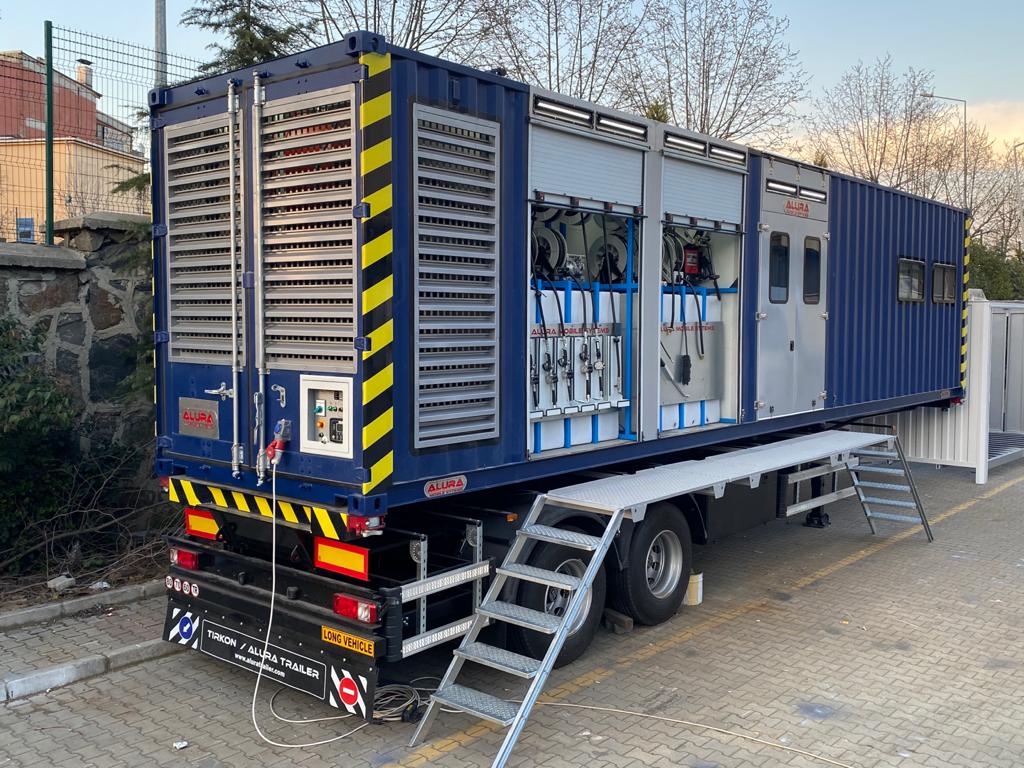 * Utilizable design & safety
* Complete solution as a container or truck body
Alura mobile workshop containers are produced according to customer wishes. Each design is unique for customer. Standard container dimensions that we mainly install the workshops in;
* Standard shipping containers are 20" and 40"
* Storage containers as 8" - 10" - 20"
* Special design custom built containers
Alura prefers most common brands for tools and equipments inside furniture as well as coupled system that all system working prefectly together with its own generator, compressor and other main equipments for its own mobile workshop systems.
* Internal equipments can be choosen by customer
* Tyre changing and balancing equipments can be added
* Suitable for welding & lubrication and other maintenance applications
Other custom modifications;
Installation of windows and doors
Air conditioning addition, ventilation, heating
Anti noise and thermal insulation
Special lighting
Special colour design
Special design bed to use the system both container and truck body
40" Mobile Workshop with Tyre Changer
Mobile Workshop Truck Body
#mobileworkshop #trucks #trailers #aluratrailer