Mobile Workshop Trucks & Trailers & Containers
As ALURA, We have been engineering and manufacturing mobile workshop vehicles for mining, petroleum, civil and construction sectors since 2010. We have earned a deserved reputation for excellence among heavy industry.
We have been supplying our mobile workshop systems all over the world for years with ALURA quality.
In order to offer the best designs and cost-effective products, we always listen our customers to provide quality assured solutions.
CUSTOM DESIGN & PERFECT FIT
MORE COST-EFFECTIVE
Every work-site needs different solutions. Its important to find best solution according to customer requirements.
As ALURA, we are able to offer best solutions by designing and building our workshop systems according to your specifications and considering all details you need.
To guarantee we can build and supply the ideal solution, we consult with all of our clients to establish strategic, operational, and budgetary requirements, ensuring that we are able to save you time and money.
We firmly believe that this approach is the only way to provide the best value for money and performance in the field.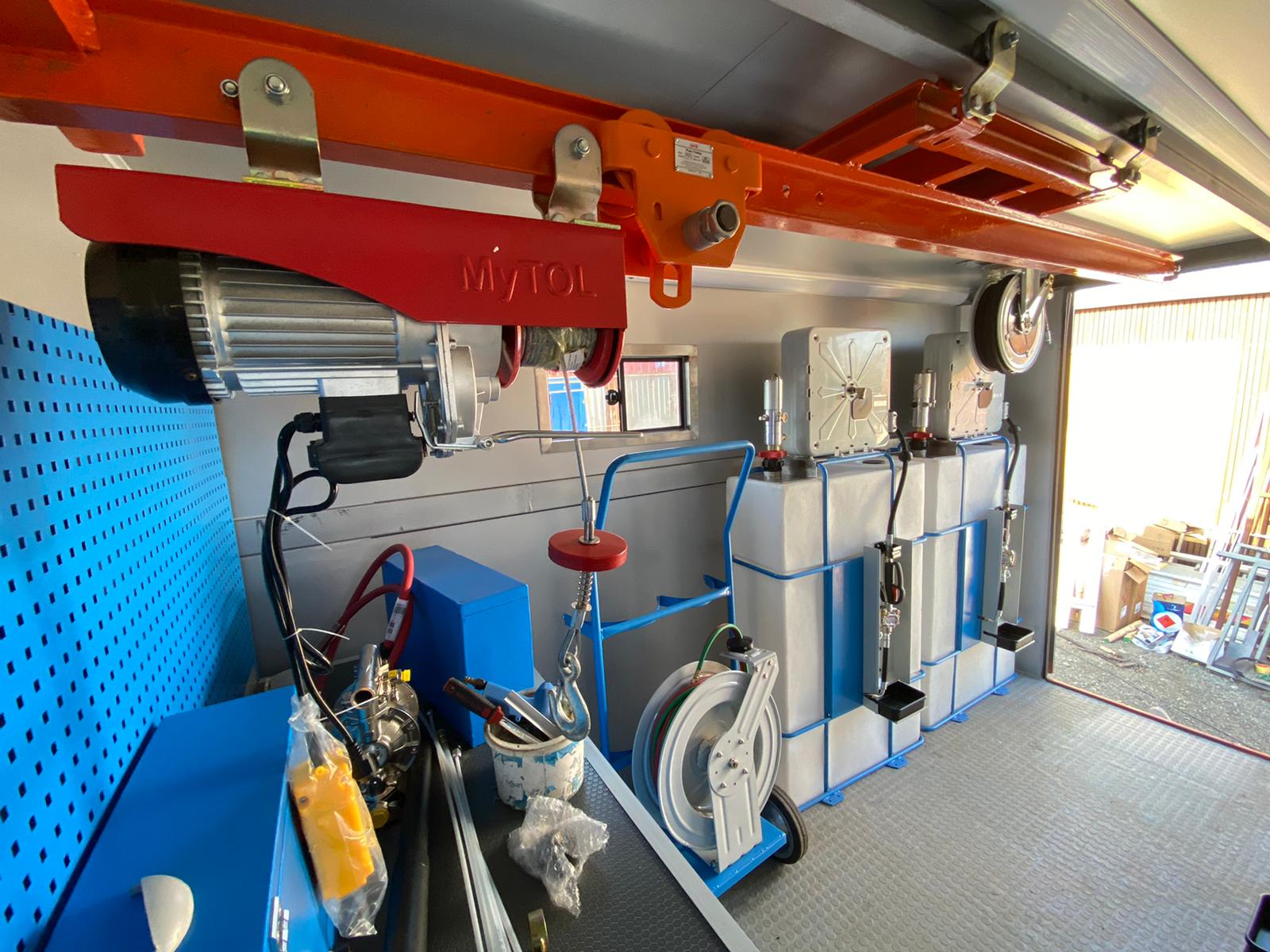 Unlike some vehicle suppliers, ALURA doesn't simply stock and sell, we create best solutions and custom-designed units.
At this point, ALURA presents you well-designed and durable workshop systems to increase your productivity.
Our workshop units are designed and manufactured according to your goal and truck chassis you have.
With a deep understanding of operating in remote areas, we have designed this workshop to ensure that you have access to all necessary tools and equipment when working on site.
Featuring both a mess room and workshop, this versatile vehicle is the solution to reducing unnecessary downtime when working on site.
RELIABILITY
Each material in every mobile workshop designed at ALURA has been engineered to perform with heavy-duty use in the harshest conditions.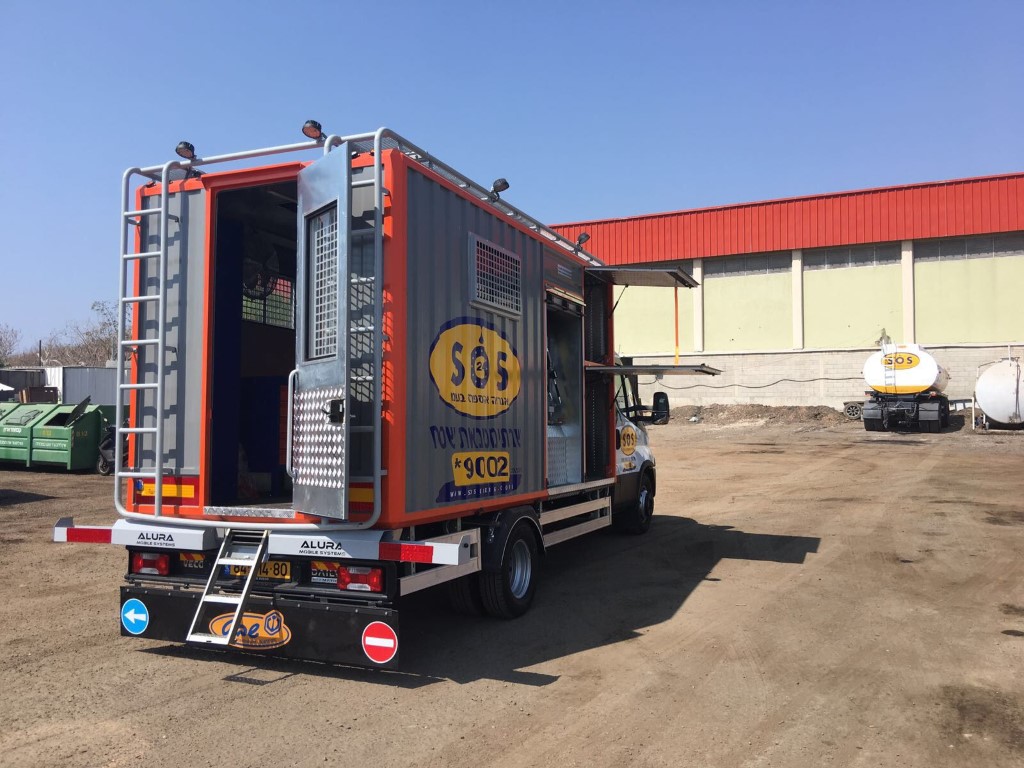 EASY SHIPPING
We deliver our mobile workshop from Turkey to all over the world. Our workshop units can be shipped in a open top container or flat-rack containers as well as Ro-ro shipment for trailer & semi trailer configurations.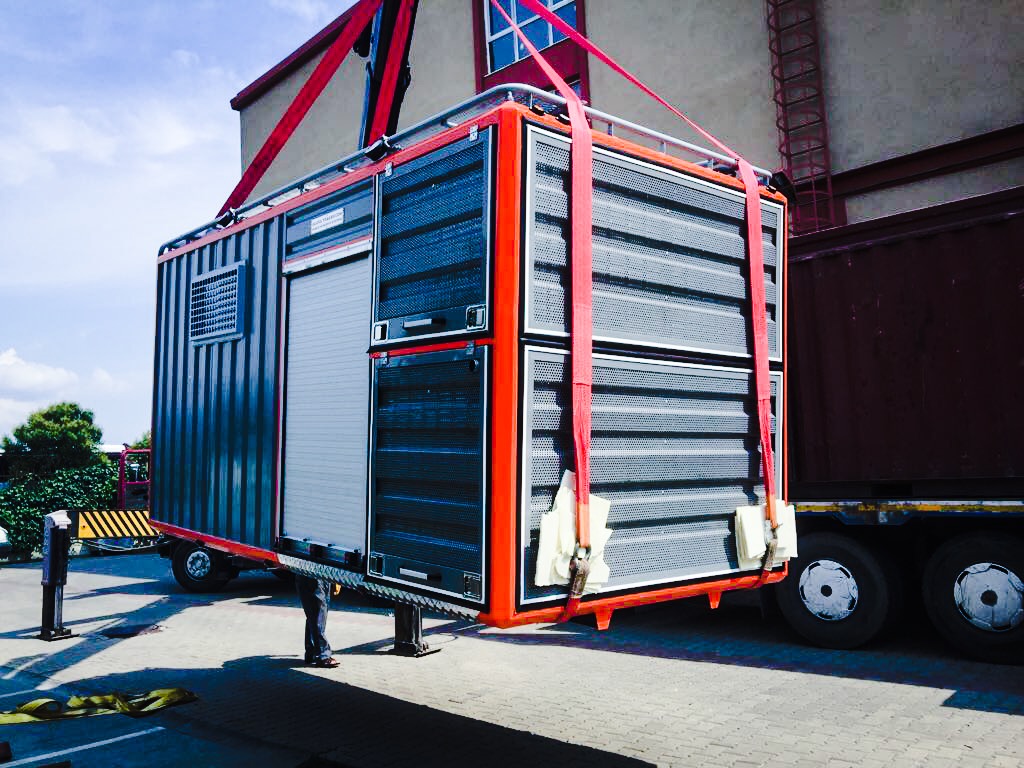 Our Mobile Workshops are designed according to exact needs of customers with various type as box, container or steel panels. Our workshops are delivered to our customers as turn-key with simple assembling on truck, trailers.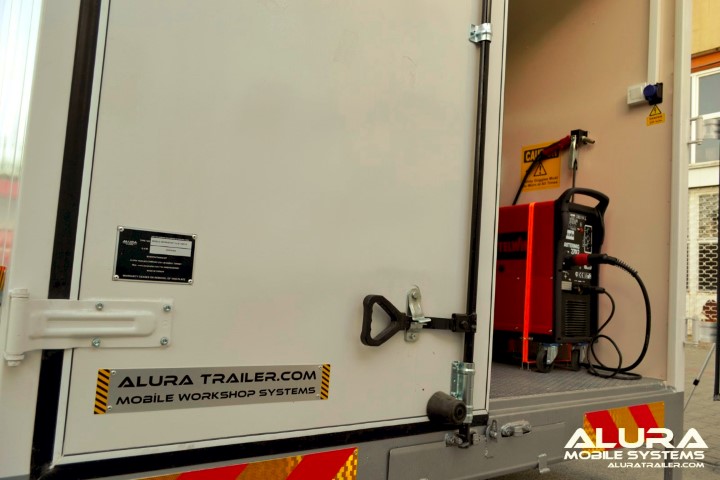 GENERATOR
When working onsite, power will be provided by the generator or local line according to your choice. Mounted on the front tray for easy servicing access, the generator includes circuit breakers, an emergency stop, battery isolator and start isolator with lockouts, and a silenced cabinet.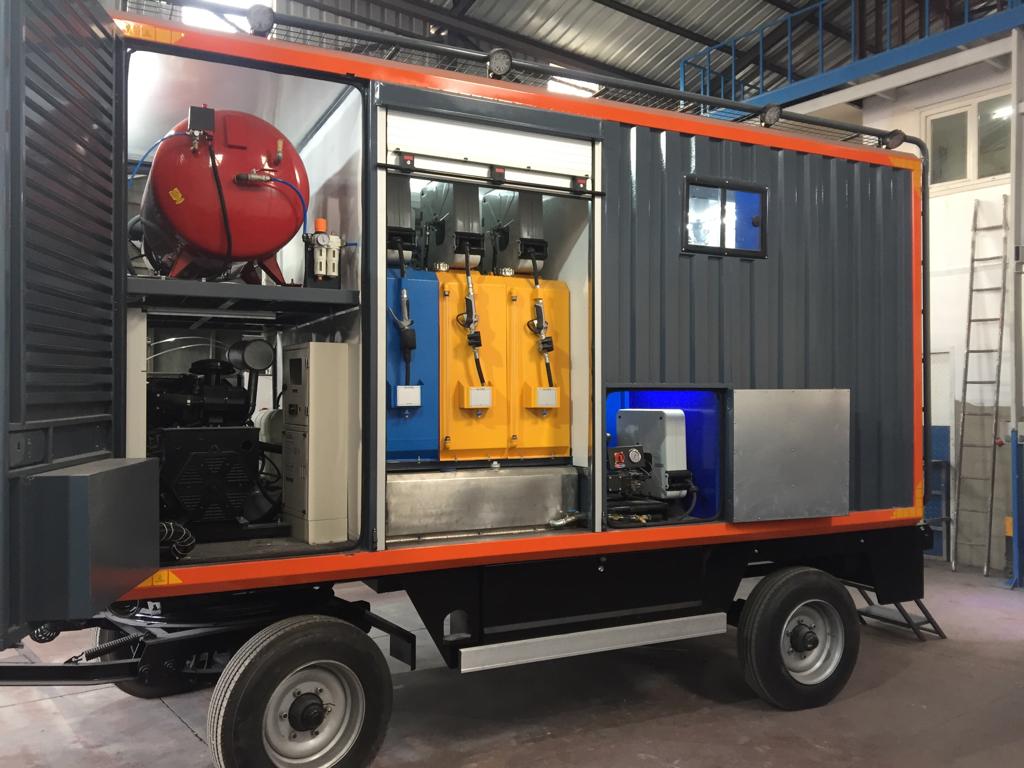 MOBILE WORKSHOP - SEMI TRAILER CONFIGURATION
2, 3 Or more axles according to customer need.
Integrated Generator – Air compressor
Oil Distribution tanks & pumps
Diesel / Fuel Distribution
High pressure washing system
Working space, benches, drilling equipment, welding equipments
Optional place for living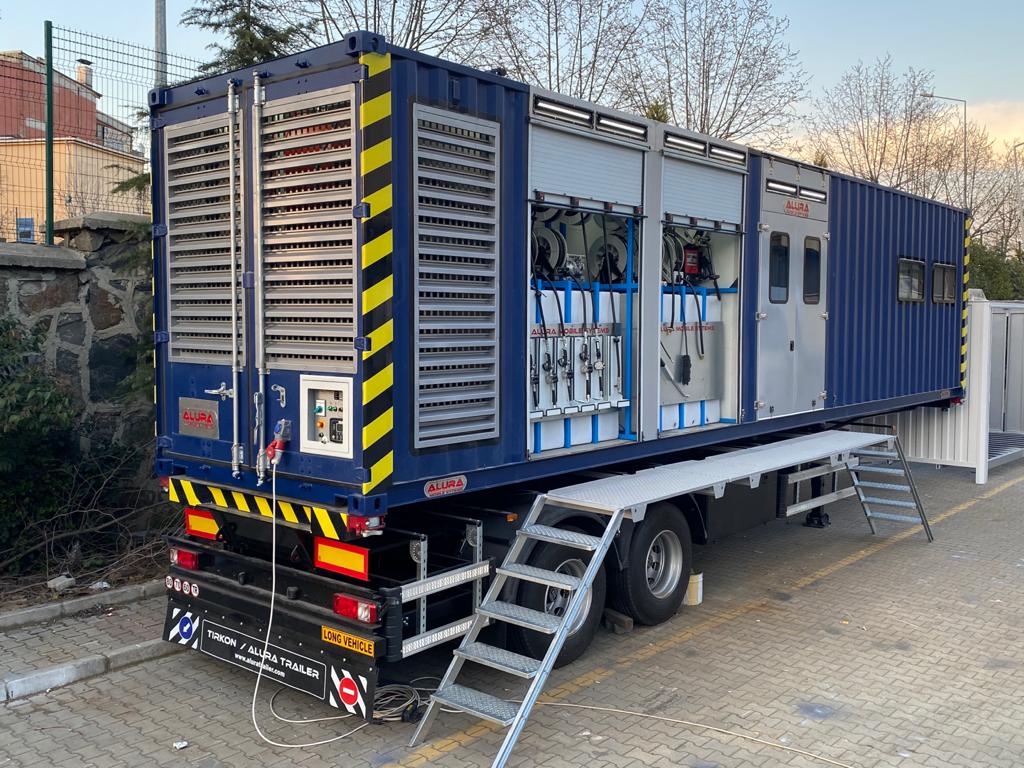 WORKSHOP CONTAINERS
Our Mobile Workshop Containers are designed according to customer wishes and the goal of them. Furnished with first grade equipments, shelves, benches, top rail crane, generator and air compressor as well as other specific tools and equipments.
UNIQUE MOBILE WORKSHOP PROJECTS